It's the end of the year!!! | From Karis
Hello from NYC 🗽
Howdy from Brooklyn! That's right — after eight weeks (and four newsletters) in Italy, I'm back in the US. It's bittersweet in so many ways; not just because I love being home and reuinted with my roommate, cat, and books, but also because I was ready to leave, and that's weird to sit with. I've never been ready to leave Italy. But this time, wicked depression got ahold of me a few weeks ago and it was surprisingly tough to be away from home with that. At the same time, seeing friends I haven't seen in years, walking the streets I've dreamed of for months, and in general being there? Was incredible.

While I have you here, check out my list of some favorite kidlit books I read this year that I wrote for LitReactor. 

Now it's time to dive into this (slightly belated) mid-December newsletter. In this email, you'll fnd: 
From the heart: thoughts on all 2022 has brought & changed

From the shelf: a December release I'm stoked for

From the page: what I learned about writing during a "play" semester at VCFA
As usual, feel free to reply with any thoughts you have, forward to a friend, or have them subscribe. I love y'all!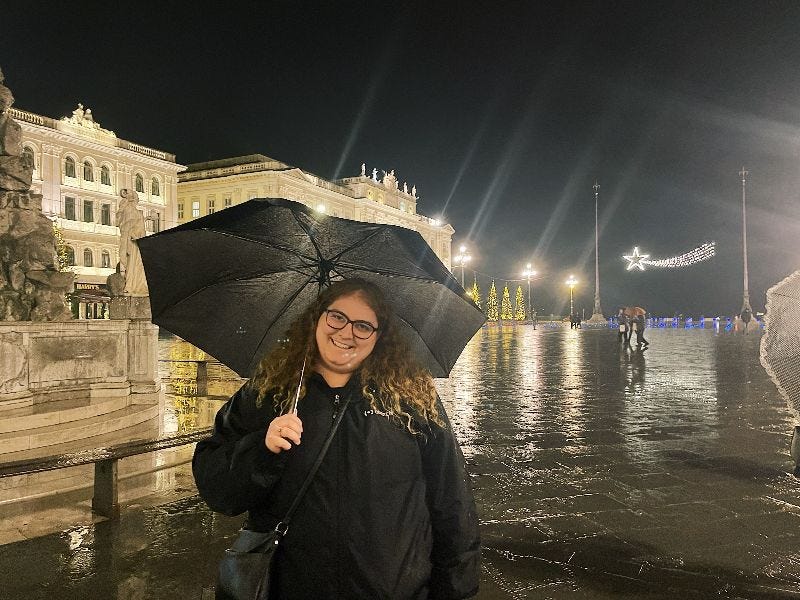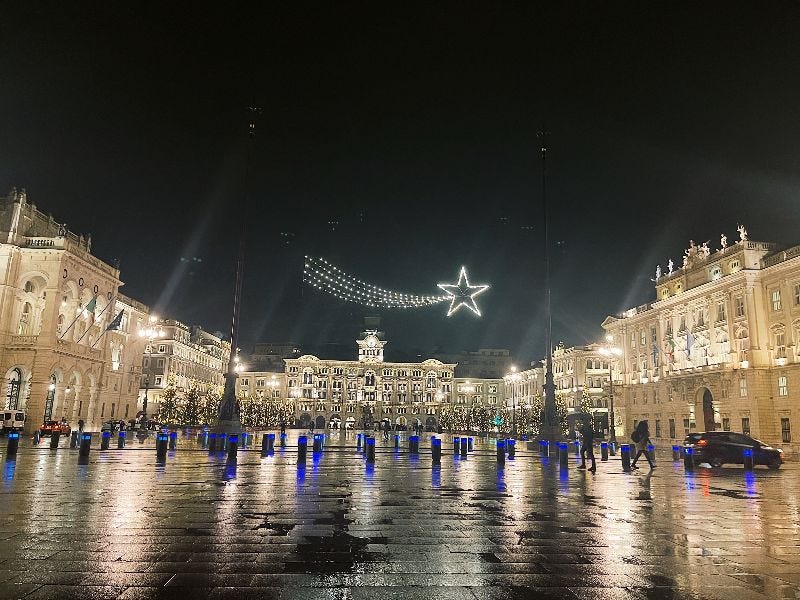 From the heart 💗
It's two weeks from the end of 2022. How wild is that? I feel like the year just started. I remember sitting in my bed last New Year's Eve (well, more like lying down cause I'd just fallen down and likely broken my tailbone), watching the ball drop and wondering what 2022 would bring. I knew I was starting at VCFA. I didn't know what my career would hold, but I was hopeful I'd find a full-time job soon. I didn't know where my writing would go.

In some ways, 2022 was a great year — I started a grad program I've loved and that has really improved my life, community, and writing; I got a full-time job after nearly 14 months without one; I wrote a book that is probably the best thing I've ever penned; I visited Trieste for the first time in over three years. There was so much good in this year.

But on the flip side, I went through some really tough periods. I contemplated suicide more than once. I was so broke on multiple occasions that the only reason I ate was thanks to the generosity of people from the internet (thank you, from the heart, to everyone who has gifted me money over the past year. I'm speechless). I didn't get an agent, or a book deal, and I got rejected from some fellowships I'd really believed I had a shot at. I dropped a lot of balls, in relationships and work. It was a hard year.

So much is the same as we head into 2023 — my dreams have maybe gotten a little more ambitious, but the gist of them is the same: to publish books for teens that make them feel seen & loved. To find a grand, sweeping romance of my own. To have a fulfilling day job career.

So much is also different. I have a job I love. I have a book I'm feeling great about querying soon. I have plans for the future. What a marvel, to have plans for the future, when a year ago I didn't know if I'd make it to my birthday!

This relatively short newsletter will never capture everything I need to think and say about 2022. But as we barrel toward 2023, what I want to focus on is gratitude. I am grateful for life, friends, travel, school, books, Lizzie. I am grateful for fresh air and good doctors and friendly coworkers. I am grateful to be here. And that's worth celebrating.