It's residency and I'm loving it | From Karis
Hello from snowy Vermont ❄️
As I'm writing this, I'm sitting at the kitchen table of my Airbnb with a cup of coffee, looking out at a bunch of chopped wood covered in snow. It's ridiclously picturesque, and I love it. For those who don't know, I'm in Vermont for school (hey, did you know I'm in grad school? I'm not sure I talk about it enough! *sarcasm*) as we're doing a super-intensive 10-day residency to kick off the semester. And I am...loving it. More on that later, of course.

I'm staying at an Airbnb instead of on campus for ~reasons~, and I was worried maybe I wouldn't get enough social time — I need to socialize a lot to fill my well and not cry over FOMO — but I've been able to get on campus a good bit and have bonded and made connections and maybe I'll cry drafting this newsletter because it's been so GOOD.

Before we dive into everything else, though: don't forget to check out and subscribe to my blog on my website where I post author interviews and book reviews! More content! Neverending content! Now, here's what you can expect from this letter:
From the heart: residency, duh

From the shelf: a book I want to get to this January

From the page: learning to write better by critiquing others
And my forever-pitch: if something here resonates with you, do feel free to share with a friend! Email me to let me know! Subscribe a friend with their permission!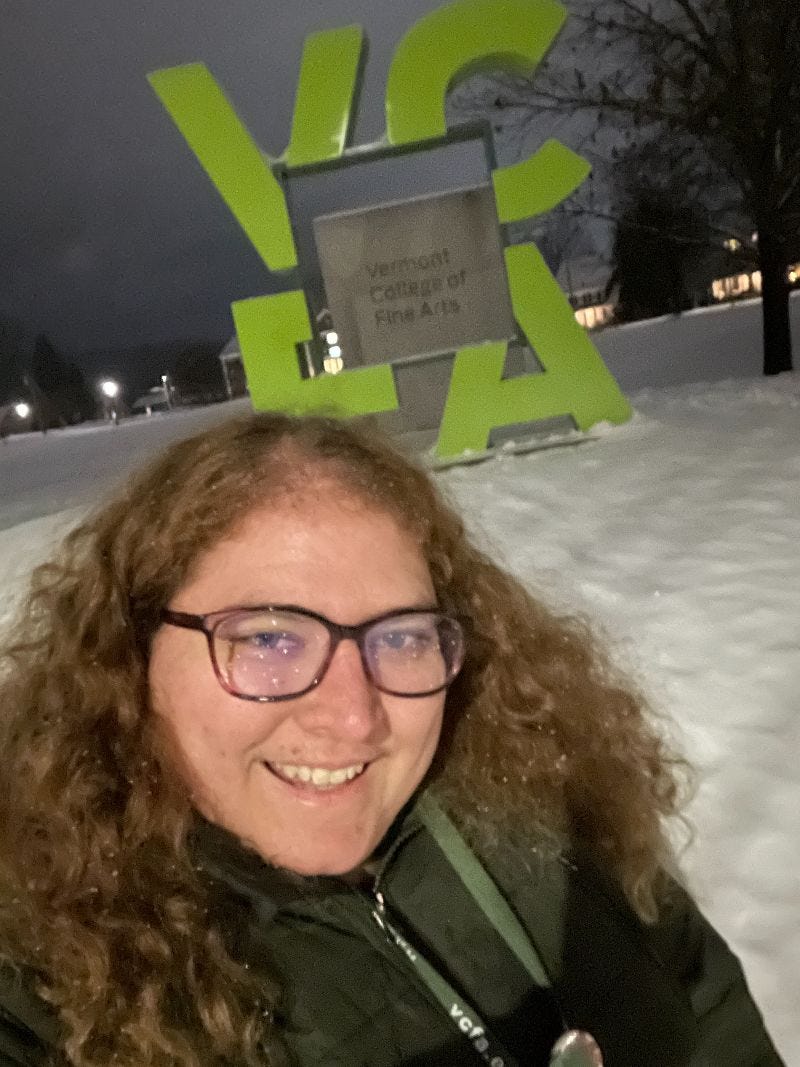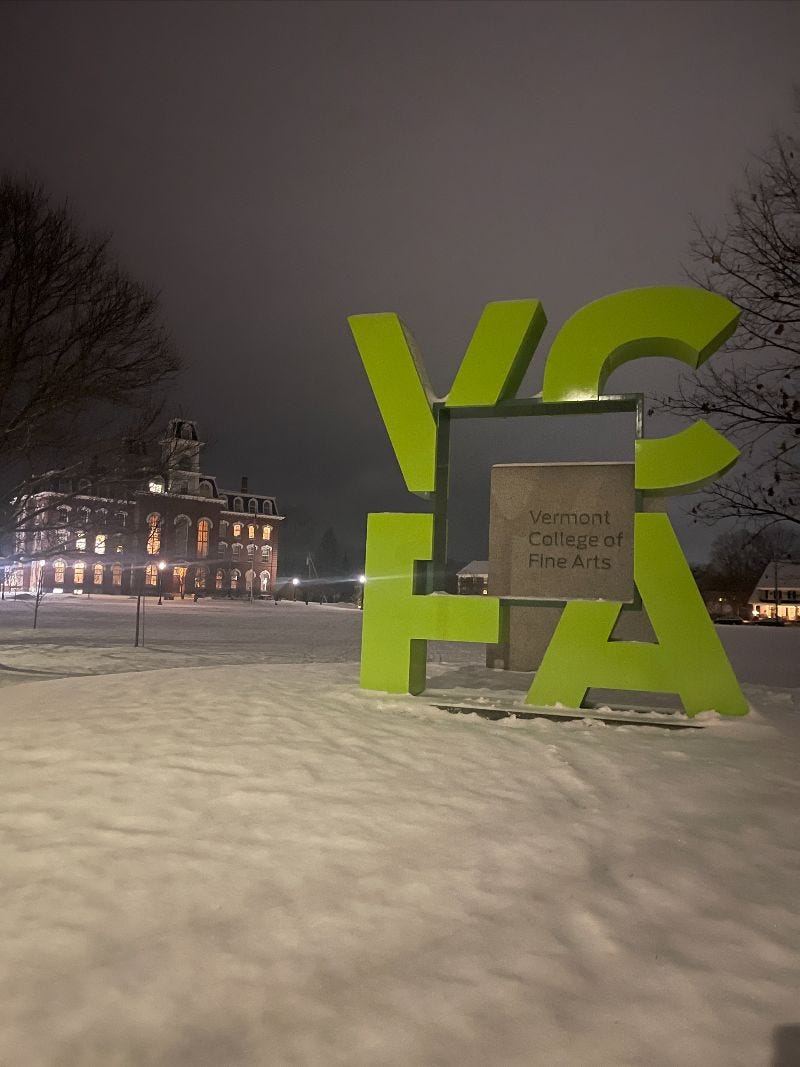 From the heart 💗
Oh, man, what to say about residency...so we're only like, 4.5 days in, right? And already I've cried because I felt seen in ways I'm constantly craving. I've laughed so hard I snorted through my mask. I've been inspired by lectures and talking to people whose brains are so big and brilliant it scares me a little bit. I've run around and made living tableaus for workshop. I've critiqued other people's work and learned more about myself in the process. It's been magic.

Residency is always magic, but in my experience (this is my third), the magic builds like legos, one on top of the other. As I've grown into a more confident, outgoing version of myself, I've connected with more people and let them see more of myself, and that's enriched my experience tenfold. There's so many things I could choose to talk about when it comes to residency, but the one that's big on my heart is feeling seen.

Y'all. I don't think it's a secret from pretty much anyone that I'm big depressed, big anxious, and big full of self-loathing and doubt about myself. And I have lived, for 29 years, with the certainty that no one sees me. That's been broken down repeatedly in my life outside of residency, but being here, where we've played games of "we're not really strangers" and people have called me out on my self-deprecating bullshit by speaking beautiful, love-filled truths to me? Like, holy shit. I have felt seen.

More than seen, I've felt like people were seeing the good parts of myself, the parts that are hidden from me and that I can't access because my brain is constantly so full of negativity and trying to be a better person that I don't think I'm good at all, yet. So when people here tell me good things about myself, and it's the things I'm striving to embody? What the fuck, that means so much. And it's constant, too. They're relentless with their affection and upbuilding, leaving me no time to spiral and wallow.

So, yeah. It's been good. It's been great. I've cried, in public and in private. And that's okay. My heart feels full.