In which we talk about queries
We're two whole months in, baby ✌️ 
Hi !

It's March, we're two completed months into the year, and I am feeling...well, I'm feeling mostly okay? I've had a lot of Big Thoughts this year so far, I've experienced the highest high of residency and the lowest low of being sick while traveling. I have been mildly depressed and slept through therapy appointments and gone over a week without leaving my apartment. So, like, the usual.

A week and a half ago I turned in the first draft of my critical thesis for school, and you know what? It turned out okay! I have more work to do before it's ready to be finalized, but I really love where we're at so far. 

Here's what you can expect in this newsletter!
From the heart: learning to not rely on others (reprise)

From the page: querying!
If you want to get some book-recommending content, follow me on Instagram! And my forever-pitch: if something here resonates with you, do feel free to share with a friend! Email me to let me know! Subscribe a friend (with their permission).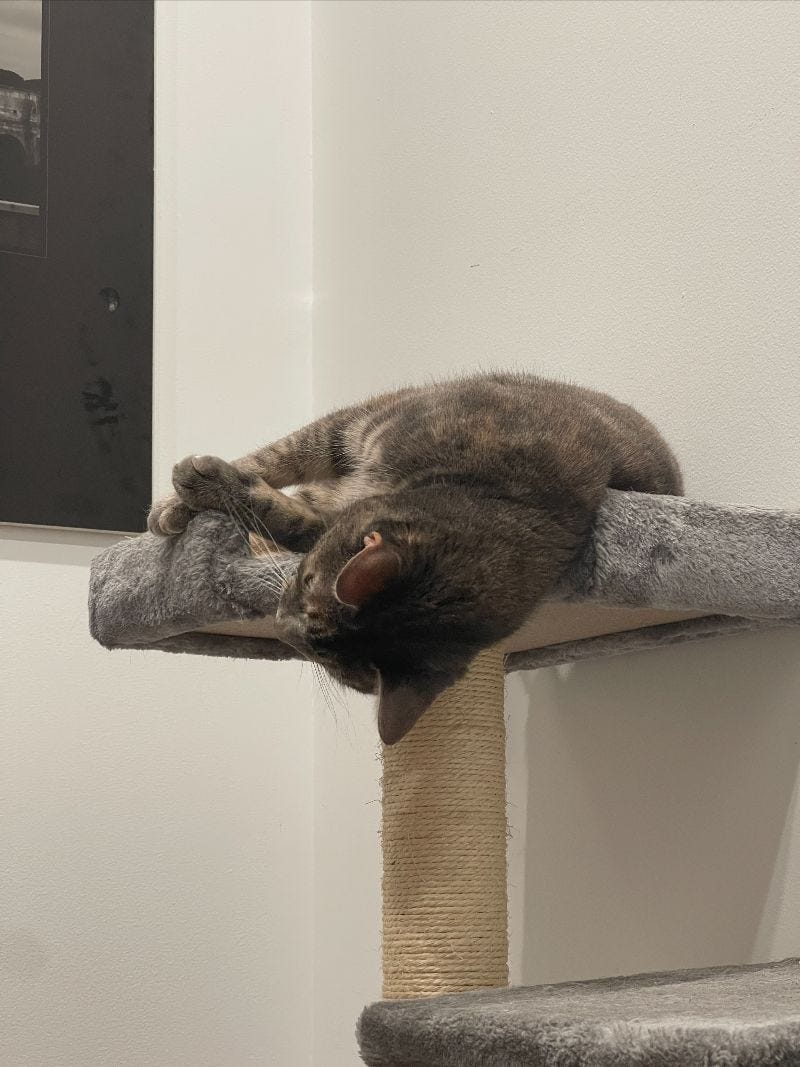 From the heart 💗
Honestly, who's surprised that I'm back at it again with thoughts on not relying on others' validation. That seems to be the theme of this year for me. It's something people have been telling me for years, but it's finally starting to sink in for real. This week's iteration of it is because I started querying (more on what that is and what it's been like below). 

I had this thought earlier, as I was walking through my house, that I used to think if my book didn't net me an agent — if it didn't sell — if it wasn't beloved my readers the world round — then I would simply crumble in on myself, collapse like my spine had given out, and feel worthless. And I'd know then that I had no value.

I don't know where this impulse to hinge my inherent worth on others' perceptions of me came from, but it's gone from being a mild nuisance to a completely immobilizing complex. Because the thing is, you can be as beloved as Princess Di, but there will still be days when you don't feel it. There will be days when people don't shower you with attention and metaphorical (or literal!) flowers, and then you'll have to keep your head up and chug along of your own strength.

I've been using others to fuel me. I used to joke that I was like a vampire, becuase I'm an extrovert who is fueled by being around others, literally like I'm sucking up their energy and using it to keep going. Without others to be my North Star, I didn't know how to orient myself.

That changes in 2023. It's one thing to be an extrovert; it's another thing to be a buoy in the ocean that's thrown here and there at the mercy of the wind and the waves. This year, I want to be...I don't know a good metaphor. I want to be steady. Knowing that who I am is enough; if I need to change, I'll do it to improve myself for my sake, not because someone else didn't like my hairstyle or laugh or the awkward comments I make when I'm flustered. Like my good friend Eileen said to me once, if someone has an issue with me (unless I've like, actively harmed them), "that's a them problem."

How freeing.